Do you know the origin of Boxing Day?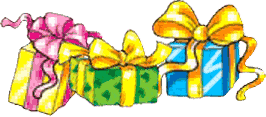 Only a few countries celebrate "Boxing Day", which takes place on 26th December.
Like Christmas Day it is also a public holiday in England and in countries such as the Australia, New Zealand, Canada and the United States. The name goes back to medieval times, more than 800 years ago, when alms boxes were placed in every church to collect money for the poor. Traditionally, it is on this day that the alms box was opened and the content was distributed to the poor of the community. It is thought to have been the Romans who first introduced this type of collecting box. They, in fact, did not distribute the contents to the needy, but used it to gamble on the games they played during their winter celebrations.
In 19th century England, it was a custom to give boxes filled with food or money or both to family of servants and suppliers on 26th December. Historians say the holiday developed because servants were required to work on Christmas Day, but took the following day off, to celebrate Christmas with their families on Boxing Day. Since then, it is common to give food, money or clothes to poor families on Boxing Day.
Boxing Day is also known as St. Stephen's Day.